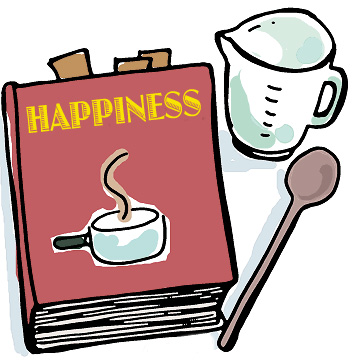 RECIPES - In Alphabetical Order
Apple Pie - Skillet Apple Pie
Preheat oven to 350. Place 1/2 C butter in an iron skillet, melt butter in oven. Remove from oven and sprinkle with 1 C brown sugar; return to oven to heat while you prepare the apples. Peel, quarter and thinly slice 5 Granny Smith apples. Remove skillet, place 1 refrigerated pie crust on top of brown sugar. Top pie crust with half the sliced apples. Sprinkle apples with 1/2 C sugar and 1 t cinnamon; place second pie crust over the apples; top the second crust with remaining apples, and sprinkle with 1/2 C sugar and 1 t cinnamon. Top with third crust; sprinkle top crust with 1/4 C sugar, dot with 1 T butter. Cut 4 slits in top crust for steam. Bake 45 min till golden brown. #Ourfavorite #freezesgreat
Banana Skinny Muffins
3 ripe medium/large bananas
1 egg
1 T vanilla
2 T Sukrin Gold brown sugar -if you do not have use 2 T additional Truvia sugar substitute
3 T Truvia sugar substitute
1 t baking soda
1 t baking powder
1 T cinnamon
1 1/4 cup self rising flour - I used 1 1/4 flour and added additional 1 t baking pwd 1/4 t salt
3 T applesauce
1 T chopped pecans (very fine)-sprinkle on top of each muffin before baking
Spray muffin tin with Pam and Bake in a preheated over at 350 for 15 minutes. Makes 12.
Do not mix too much. Just fold ingredients together and drop by large spoonfuls into muffin tins. Sprinkle pecans lightly on top of each muffin before baking.
Blackberry Cobbler - Fresh - Cast Iron Skillet
1 box of 2 refrigerated pie crusts ( I prefer Pillsbury)
2 (10-14 oz bags frozen blackberries) I use 2 lbs Fresh Blackberries
1 stick butter, melted
1 1/3 cups sugar (for berries)
1/2 cup flour
1/2 cup sugar (for crust)
1/3 stick butter, cut into small cubes
1/3 cup water
Heat oven to 350 degrees.
Unroll one pie crust and place in bottom and ups sides of a 10" cast iron skillet.
Pierce bottom and sides of crust with a fork and Bake 7 minutes; remove from oven.
In a large bowl, mix melted butter, 1 1/3 cups sugar and flour.
Put berries in bowl with butter/sugar/flour mixture; toss until berries are covered.
Gently pour berries in skillet; sprinkle water over berries.
Unroll second pie crust over top of berries, sealing at the edges of the skillet.
Scatter the small pieces of butter on top of the crust.
Sprinkle 1/2 cup sugar on top of crust.
Cut tiny slits in top of pie crust.
Bake for approximately 45 minutes or bubbly at edges and beginning to brown.
I highly recommend a pie shield to keep edges of crust from burning. I usually cover the edges 1/2 way through cooking. I, also recommend putting a cookie sheet on the bottom rack to catch any juices that may overflow.
This recipe is divine!
Blueberry Muffins Our Favorite (right now)
These muffins are not very sweet, we love butter and honey added to these warm muffins!
Mix together:
1 3/4 cup flour
1/2 cup sugar
2 1/2 t baking powder
3/4 t salt
Add 3/4 cup milk
1 well beaten egg
1 T coconut oil (or veg oil).
Fold in 1 cup fresh blueberries.
I bake in a greased 8 mini bread tin for 20 minutes at 400. If you bake as muffins, just bake till lightly browned.
Biscuits - 4 ingredients!
1 cup Bisquick
1/4 cup sour cream
Cut the sour cream into the bisquick with a fork.
Add 1/4 cup 7 UP. Mix together

Grease a pie plate. Melt 2 T butter in the pie plate.

Cut biscuits on a bisquick covered towel or board. I used a small round cutter.
Place in dish. Bake at 450 for 10-12 minutes or until brown.

Delicious,
This made small biscuits, a pie plate full. So if you need more, adjust recipe.

Sooo good and easy!
Bread Pudding-
1 package hamburger buns
1 1/2 cups sugar
4 eggs
4 cups milk
1/4 t salt
1 1/2 t cinnamon
1/2 t vanilla
In large bowl, tear buns into small pieces. In a separate bowl, mix the next 6 ingredients together. Pour over bread in bowl and mix all together. Grease a 13 x 9" glass baking dish. Pour mixture in dish and bake at 350 degrees for 1 hour.
Mix together, 1 cup powdered sugar, 1/4 cup butter, 1/2 t vanilla, and enough milk to make a consistency to pour over the bread pudding. When you take the bread pudding out of the oven, let sit for about 5 minutes, and then pour the icing over the top.
Easy and Delicious, oh and it is good for you-cinnamon is good for you.... lol
Beef Brisket -Easy I learned how! Feeds a crowd!
2 cans Beef Consomme-I use Swanson's Beef Broth
1/2 cup Lemon Juice
1 1/2 cup Soy Sauce
5 cloves Chopped Garlic - I use 2.5 t minced garlic from a jar
2 T Liquid Smoke
10 pound Beef Brisket
Place first five ingredients in a disposable large roasting pan. Place brisket in pan, fat side up. Ladle marinade over the top of the brisket. Cover with foil and place in refrigerator for 24-48 hours. Remove from refrigerator and bake at 300 degrees for 7 hours or 40 minutes per pound. Remove from oven and trim off fat. Slice against the grain. I freeze for future dinners, love dinner in the freezer. Serve with juices in pan or BBQ sauce :) #PioneerWomanRecipe

Brownie Pie
Mix together the following ingredients by hand and pour into a greased 8 in pie plate. Bake at 350 for 25 minutes. Cut in slices, top w/ice cream.
2 eggs
1 c sugar
1/2 c butter, melted
1/2 c flour
1/3 c cocoa
1/4 t salt
1 t vanilla
1/2 nuts -optional
Brown Sugar Pecan Cookies
These are great fall cookies, talk about smelling good, oh my, I could not stay out of them.
3/4 cup butter
1/4 cup shortening
1 1/2 cups brown sugar
2 eggs
1 t vanilla
1 t baking soda
1 t salt
2 1/4 cups flour
2 cups chopped pecans.
Mix together and drop on parchment lined cookie sheets and bake @ 350 for 8-10 min. Makes around 40 if you don't eat too much dough. lol
Candy Corn and Peanuts
Just mix each together and place in a special dish!
We love this snack at the office! Tastes like a "payday", which is my favorite day! :)
Cheeseball - Fiesta
8oz 1/3 less fat cream cheese
12 oz shredded Fiesta cheese
chopped jalapeños (I use Mt Olive diced) to taste, add a little jalapeño juice
garlic powder to taste.
Mix all together and roll in chili powder. If you want it to look like a pumpkin, place the stem of a real jalapeño on the top of the cheese ball. Serve with wheat thins, or your favorite cracker. Best when made the day before! :)
Cheesecake Bars - Oreo Cheesecake Bars!
Line a 8 x 8 glass dish, with parchment paper, where it hangs over on all sides.
Place a package of chocolate chip cookie dough, I use Pillsbury the pieces not the log.
On top of the dough, place 20 Oreo cookies in a single layer.
Mix (2) 8oz cream cheeses, 1/2 c sugar, 2 eggs, 1/2 t vanilla and a pinch of salt, and spread on top of cookies.
Top with more crushed Oreo's and bake at 325 for 30-35 minutes.
Cool and place in refrigerator overnight. Lift out of pan and cut in small squares. Drizzle with caramel! SO Easy!!! #divine #scrumptious
Cherry Pie Bites
1 sheet of puff pastry cut into 24 squares
1 cup (no sugar added) cherry pie filling- I added a little almond flavoring to taste.
1 mini muffin tray, sprayed with cooking spray.
Place a piece of pastry in muffin cup, fill with 2 cherries per tartlet.
Bake at 400 for 10-12 minutes
Chicken Jalapeno Bites
2 chicken breast cut into bite size pieces, 2-3 Fresh Jalapeños- sliced and seeds discarded, 1 lb bacon-cut into thirds, Teriyaki or BBQ sauce. Place a slice of jalapeño on a piece of chicken, wrap with bacon and secure with a toothpick. Brush with glaze of choice. Place on a parchment lined cookie sheet and bake for 35-45 minutes at 350.
Tip: Soak toothpicks in water for 15 min before using.
Chicken - Oven Fried
For Two People, I use, 4 boneless chicken tenders. I buy the bag of tenders and keep frozen till I need them. It's my go to! :)
2/3 cups Bisquick, 1/2 t garlic salt, 1/2 t paprika. Mix together in a ziplock bag.
In a flat bowl, mix 1 egg with a little milk (1 T). Dip each chicken tender in the egg, and then put in the ziplock and shake it around. Lay on a cookie sheet lined with parchment paper.
Melt 1 T butter and spoon over each piece. It looks messy and not perfect. You don't have to spread it around. Bake in a preheated 425 degree oven for 15 minutes on one side, flip and bake for another 15 minutes!
Delish! Glenn loves!
Chicken Pot Pie Soup
1/4 c flour, 2 c water, 4 c milk-1%, 1 c Picsweet (onion/celery mix), 2 chicken bouillon cubes, pepper & salt, pinch of Thyme, 12 oz frozen vegetables, 2 potatoes, peeled & cubed, 8 oz cooked, cubed chicken.
Create slurry by combining 1/2 c cold water & flour. Set aside. Pour remaining water & milk into large pot and bring to a boil. Add onion mix, bouillon cubes, Thyme, pepper, salt and vegetables and return to a boil.
Partially cover & simmer 20 minutes.
Add potatoes, cook till soft.
Add cooked chicken & slurry.
Cook 2-3 minutes till thickened, salt & pepper to taste.
Top with pie crust rounds. ( I love the Pillsbury crust for this, just cut into rounds and bake according to the package directions.
Chicken Salad - The very best :)
A good friend of mine, Carol, gave me this recipe, a long time ago. I cannot even remember the amounts she gave me. I normally just dump, but I have tried to measure in order to give you this recipe.
My disclaimer: I may add more or less of each ingredient. :)
(1) Pkg Frozen Chicken Breast-around 12 small. (4 1/2 cups chopped)
2 cups chopped celery, very fine
2 cups purple grapes, halved
2 cups chopped pecans
(1) Bottle Brianna's Homestyle Poppy Seed Dressing
Boil chicken, cool and chop. In a large mixing bowl, add celery, grapes and pecans. Pour about 1/2- 3/4 bottle of Poppy Seed Dressing, mix and chill.
You may want to add more dressing after chilling. This recipe is great to make the day before.

PS If you want to make Gluten Free-use Maple Grove Farms Fat Free Poppy Seed Dressing. It is a wonderful dressing. It is also fat free. I normally, use half Brianna's and 1/2 Maple Grove Farms.
Chili - Our Homemade Chili
Brown 2 lbs lean ground beef, and one diced onion. I use Pictsweet (it is a onion mix in the freezer section). Love this product! Add to the cooked meat, 1-14oz can diced tomatoes, 1 can Rotel tomatoes, 2-8oz cans tomato sauce, 1 can red beans, 2 T chili powder, 2 t cumin, 2 t salt, 1 t garlic powder, 1 t onion powder and 1 cup water. Simmer!
Cinnamon Roll Cake- I found on Pinterest via "Cookinupnorth"
It is amazing, gooey, very rich, fattening and it looks like the pic above...

Cake:
3 c. flour
1/4 tsp.salt
1 c. sugar
4 tsp. baking powder
1 1/2 c. milk
2 eggs
2 tsp. vanilla
1/2 c. butter, melted
Topping:
1 c. butter, softened
1 c. brown sugar
2 Tbsp. flour
1 Tbsp. cinnamon

Mix everything together except for the butter. Slowly stir in the melted butter and pour into a greased 9x13 pan. For the topping, mix all the ingredients together until well combined. Drop evenly over the batter and swirl with a knife. Bake at 350 for 28-32 minutes.

Glaze:
2 c. powdered sugar
5 Tbsp. milk
1 tsp. vanilla
While warm drizzle the glaze over the cake.
Cornbread Dressing
Lorri's Favorite Cornbread Dressing - Thanksgiving, Gobble-Gobble...
I found this recipe over years ago in the Southern Living Magazine. I figured, since I was getting older and the oldest child, that I had better learn to make dressing. So, years later, here we are and I still love it! So easy, here goes:

Melt 2 T butter in 13 x 9" pan at 425 degrees for 5 minutes.
Mix together 2 cups cornmeal, 1/2 cup flour, 2 t baking powder, 1 t baking soda, 1 t salt and
1 t sugar. Stir together 2 eggs and 2 cups buttermilk and add to dry ingredients. Stir hot butter into batter and pour batter into hot 13 x 9" pan. Bake at 425 degrees for 20-25 minutes.
Cool and crumble.

Melt 1 stick butter in skillet. Add (3) bunches of chopped green onions and 4 chopped celery ribs and saute until tender.
In large bowl, combine cornbread, 4 eggs, 1 (16oz) package of Pepperidge Farms Herb Seasoning Stuffing Mix, onion mixture from above and 6 (14.5 oz) cans chicken broth.
Spoon dressing into lightly greased 13 x 9" and a 9" pan. Bake uncovered, 13 x 9" pan for 1 hour and the 9" pan for 45 minutes at 350 degrees.

Hint: I make the cornbread 2 days before Thanksgiving. I cool, crumble and put in the refrigerator in a ziploc. I make this recipe the day before and bake the next morning. Can be frozen before baking, thaw in refrigerator for 8 hrs and bake.
Enjoy!
Coconut Custard Pie
In 1 bowl, mix 1 3/4 c sugar, 1/4 c butter- melted, 4 eggs, 1/2 t baking powder, 1/4 t salt, 1 t vanilla, 1/2 c flour, 2 c milk and 3/4 c coconut. Bake at 350 for 40 min in a 10" greased pie plate.
Corn on the Cob! Easy!
FRESH Corn on the Cob is so good right now! Easy way to roast corn. Preheat oven to 450.
Remove shuck from cob and place each ear on a rectangle piece of foil. Rub each ear of corn with softened butter, salt and place 1 T of water on the foil. Roll up each ear tightly. Place the ears of corn on a baking sheet and bake for 17 minutes.
Cow Patties, fudgey goodness !
2 cups sugar
1 stick butter
4 T cocoa
1/2 milk
Combine all four ingredients in a saucepan. Cook on medium heat until bubbly. Continue to cook 2 minutes.
Remove from heat and stir in,
1/4 cup peanut butter
1 t vanilla
2.5-3 cups oatmeal
Drop by spoonfuls onto wax paper.

Crackers-Saltines
Saltine Cracker Tip: Preheat oven to 350. Place one sleeve of crackers in a cast iron skillet and heat for 10 minutes. Sooooooo good!
Cranberries - Fresh
Thanksgiving is just not complete without homemade cranberry sauce. This is one of the easiest items to make, and oh it is so good for days...
Boil together~
Add one package (12 ounces) of rinsed cranberries, and gently boil around 10 minutes, until skins crack. I stir and stir and mash the cranberries just a tad. Remove from stove and cool... I double this recipe because we love to have it along with leftover cold turkey and cold dressing...
Cranberry Salad - Prize Cranberry Salad
3 oz Raspberry Sugar-free gelatin,
1 cup boiling water, 1/2 cup cold water, 1 can mandarin oranges, diced and drained, 9 oz can crushed pineapple, drained, 16 oz can whole cranberry sauce, 1/4 cup chopped pecans.
Dissolve gelatin in hot water, add cold water. Chill until thickened. Stir in rest of ingredients.
Mix, Chill, EASY!
Better Believe ME, this is so Good! #ThanksTeresa
Cream Soda Punch

I had this punch at a House Warming a few weeks ago. I recently posted this recipe on my real estate monthly postcard, which should be in your mailboxes soon!
It is a sugary syrup, then added as a concentrate to Chilled Gingerale! So refreshing and easy!
I love "make ahead" recipes.

Combine 5 cups sugar and 2 cups water. Cook over medium heat until sugar is dissolved.
Cool.
Combine these ingredients and add to the cooled syrup mixture:
1 T Fruit Fresh
1/2 cup water
1/2 cup lemon juice
1 oz almond extract
1 oz vanilla extract

Add 1 cup concentrate to a 2 liter bottle of gingerale.
Serve over ice.
Makes 90 (4 oz) servings.
Date Loaf Candy is a family Tradition
1 cup white sugar
2 cups brown sugar
1 stick butter
1 cup evaporated milk
Combine in saucepan, cook over medium heat till candy thermometer reaches 234 degrees. Don't let the thermometer skare you, this is so easy!
Remove from heat and add 1 cup chopped pecans, and 1 cup of chopped dates. ( I use the Dole dates, already chopped, resealable bag).
Stir, stir, stir, I wait till it thickens just a tad, then I use a cookie scoop and spoon onto big trays lined with parchment paper. Let cool, and then transfer to a cookie tin. This candy is devine, even more devine with coffee! Oh my, I must go grab a piece.
Ding Dong Cake ~ Recipe by Gina-I tried it and liked it! :)
1 box Devil's Food Cake Mix, Baked According to Pkg Directions
½ cups of Sugar
5 ounces, fluid Evaporated Milk
2 tsp Vanilla
1 stick softened Butter
1 pinch Salt
¾ cups Crisco
1 container Chocolate Frosting-(I added 1/2 stick butter, 2 cups powdered sugar, little milk and a heaping T of cocoa to the container of Frosting, then beat with a mixer).
Prepare batter of one box of Devil's Food Cake Mix according to package directions. Spread into a jello roll pan. Bake at 350 for approximately 20 minutes. Cool completely. Combine: sugar, evaporated milk, vanilla, butter, salt, & Crisco. Beat with a mixer for 10-15 minutes or until fluffy. Spread in an even layer on your cooled cake. Soften chocolate frosting in the microwave (just until it becomes slightly pourable – you don't want it too hot). Spread frosting over cake. Refrigerate until set.
Dream Whip Salad
My mother always made this when I was a child.
Prepare one package of Dream Whip according to the directions. Add food
coloring if you desire. We like pink. Add one can of
drained fruit cocktail 🍒 and a 1/2 cup mini marshmallows.
Serves 5 WW 3SP #oldrecipesthebest #Easterfun
Egg Custard
Oh, my, I love egg custard, easy individual desserts! Mix together, 3 Slightly beaten Eggs, 1/4 c sugar, 2 cups milk, scalded (I microwave on high for a few minutes, til milk is 180 degrees), cool milk, and 1/2 t vanilla.
Fill six-6oz custard cups, sprinkle each lightly with nutmeg. Set custard cups in a
shallow pan and place on oven rack, pour hot water to 1 inch deep in pan. Bake at 325 for 45 minutes. Eat warm or cool! #eggstaspecial #eggstraordinary
Fantasy Fudge Recipe
Yes, this is the original Fantasy Fudge recipe from the back of the Kraft Marshmallow Creme jar.I have made this for years and it always turns out the same and is the BEST...and I know my chocolate! Made it Today!
3 cups sugar
3/4 cup butter
5 oz can evaporated milk
12-oz. package semi-sweet chocolate chips
7-oz. jar Kraft Marshmallow creme
1 cup chopped nuts
1 teaspoon vanilla extract
Combine sugar, butter and milk in heavy 2-1/2 quart saucepan; bring to full rolling bail, stirring constantly. Continue boiling 5 minutes over medium heat, stirring or until candy thermometer reaches 234 degrees ( I have always used a candy thermometer). Remove from heat, stir in chocolate till melted. Add marshmallow creme, nuts & vanilla and beat till blended. Pour into greased 13 x 9-inch baking pan. Let cool and cut into 1-inch squares.
Firecracker's Recipe
1 box (4 sleeves) saltine crackers
Combine all ingredients below in a 2 cup measuring cup,
One cup Canola oil
One package powder Ranch dressing mix
1 tsp red pepper flakes
1 tsp garlic powder
1 tsp seasoning salt
1 tsp dill weed
Put one row of crackers on top of another in a gallon zip lock bag. Pour part of the mixture
over each row of crackers as you add each row using all the mixture. Seal the bag and turn
over and over periodically until all crackers are coated. After all the crackers have absorbed
the mixture, place in an air tight container.
Note: I added two tsp red pepper flakes, and yes, they are Hot! :)
Fudge Icing
1/2 cup butter
6 T cocoa
1/3 cup milk
16 oz box - 3.5 -4 cups powdered sugar
1 teaspoon vanilla extract
Cook butter and chocolate on stove till it boils. Take off and add powdered sugar, milk and vanilla. Whisk or stir till smooth!
Gingerbread Cookies
Mix together, 1 1/2 sticks softened butter, 3/4 c brown sugar, 1/2 c molasses and 1 egg. Add 2 t ginger, 1 t cinnamon, 1 t baking soda, 1/4 t nutmeg, 1/4 t salt and 3 cups flour. Press dough in a thick flat disk, wrap in plastic wrap. Refrigerate 4 hours or overnight. Preheat oven to 350. Roll out on floured surface and cut into gingerbread men shape. Bake 8-10 minutes. Cool and decorate. Want easy? Buy the icing!
Hamburger Surprise
I grew up eating this, and Layton loves this meal, and I am sure the rest of my grandkids will like it one day! Easy meal! You need:
Hamburger patties, I use 96/4 ground beef. Make patties. Potatoes - cut in cubes Green beans-drain Carrots, Onions, Bell Pepper Salt, Pepper, Minced Garlic. Tear pieces of foil, long enough to assemble the meal and able to fold to bake. Starting with beef patty, add the potatoes, then green beans, onion, carrots and a slice of bell pepper. Season with salt, pepper, sprinkle minced garlic and add a pat of butter. Fold each packet and put on a baking sheet and bake at 350 for 1 hour. Eat right from the foil, We love! and it's fun and no mess to clean up! #kidsfriendly
Molasses Cookies
Grab a cup of coffee, these are so good this time of year!
3/4 cup shortening, 1 cup light brown sugar, 1 egg, 1/4 cup Grandma's Molasses, 2 1/4 cup flour, 2 t baking soda, 1/4 t salt, 1/2 t cloves, 1 t cinnamon and 1 t ginger.
Mix all together, chill dough for about 30 min. Roll dough into balls and dip in sugar. Place sugared side up on greased baking sheet. Bake at 350 degrees for 9-10 minutes.
Hint: Sprinkle 2-3 drops of water on cookies before baking for the crinkle effect.
Mounds Cake
1 Devil's Food Cake Mix
2 cups sugar (divided)
24 large marshmallows
1 1/2 cups milk (divided)
14 oz pkg coconut
1 stick of butter
1 1/2 cups of chocolate chips
Mix and bake cake according to package directions. Combine 1 cup of sugar, marshmallows and 1 cup of milk in a large pan and cook over low heat until marshmallows are melted. Stir in coconut and spread on top of warm cake. Mix butter, 1 cup sugar and 1/2 cup milk in a small saucepan, bring to a boil and stir in chocolate chips and spread over coconut mixture.
Oreo Cheesecake Bars
Line a 8 x 8 glass dish, with parchment paper, where it hangs over on all sides. Place a package of chocolate chip cookie dough, I use Pillsbury the pieces not the log. On top of the dough, place 20 Oreo cookies in a single layer. Mix (2) 8oz cream cheeses, 1/2 c sugar, 2 eggs, 1/2 t vanilla and a pinch of salt, and spread on top of cookies. Top with more crushed Oreo's and bake at 325 for 30-35 minutes. Cool and place in refrigerator overnight. Lift out of pan and cut in small squares. Drizzle with caramel! SO Easy!!! #divine #scrumptious
Peanut Butter Cookies
Three ingredients- that's all! #Yummly
1 cup peanut butter (minus 2 T),
1 cup granulated sugar, 1 egg
Mix, roll in balls, crisscross with fork on top
and bake at 350 for 12 minutes.
Makes 30 small cookies
Pecan Pie - my version
Beat the following ingredients with an electric mixer until smooth.
4 eggs
1/2 cup dark corn syrup
1/2 cup light corn syrup
1 cup sugar
1/3 cup butter, melted
pinch of salt
1 t vanilla.
Stir in 1/2 cup chopped pecans.
Pour into unbaked pie shell. Arrange 1/2 to 3/4 cup pecan halves on top if desired. I do! #can'twait
Bake at 350 for 50 minutes, shielding edges with foil after 30 minutes to prevent browning.
Pecan Pie Cobbler
Preheat oven to 350. Melt 6 T butter in a 13 x 9 pan. Once melted, sprinkle 1 cup of pecans on top of butter. Mix 1.5 cups of self rising flour, 1.5 cups white sugar, 1 t vanilla and 2/3 cup milk together. Pour on top of pecans, do not mix. Sprinkle 1.5 cups brown sugar evenly on top of mixture. Carefully pour 1.5 cups hot water over mixture, do not stir. Bake 30-35 min till golden brown. OMG, Glenn and I love it! Serve with vanilla ice cream!
Pico de gallo
Chop 2 tomatoes very small and one shallot (small onion). Squeeze 1 lime over the mixture. Add 1/4 t sea salt. Sprinkle black pepper and garlic powder, to taste. Add several tablespoons of chopped jalapeños from a jar or you can chop fresh. Add one to two handfuls of finely chopped cilantro. This is a recipe I just dump together. :) We love Pico served on top of chopped, grilled chicken served with street taco corn tortilla's. #fresh #summertime
Pineapple Angel Food Cake
I have been doing Weight Watchers …
Need something sweet, fast, low points, 2 ingredients?
Mix together a Betty Crocker Angel Food Cake Mix and (1) undrained, 15.5 oz can of crushed pineapple. Pour into a 13 x 9 inch baking dish (do NOT grease pan) and bake on 350 for 30 min. Serve with Cool Whip, Serves 15, #6SP
Pound Cake
2 sticks Butter
1 1/2 cups sugar
1/2 cup milk
3 eggs
1 teaspoon vanilla
1/2 teaspoon lemon juice
1/4 teaspoon salt
2 cups flour
Cream butter and sugar, add eggs, milk, vanilla and lemon juice. Add dry ingredients. Pour in a greased and floured bundt pan.
Bake at 325 degrees for 45 minutes to 1 hour. (I usually bake 45 minutes in my oven)
Pulled Pork
4-5 lb. Pork Butt (pork shoulder roast
2 large yellow onions
Mix together the rub: 1/4 c brown sugar,
1 T chile powder
1 T paprika
2 t garlic powder
2 t salt
1 t black pepper
1 t cayenne pepper
Rub roast with the seasoning mix, wrap in saran wrap & place in refrigerator overnight.
In a large pan (I use disposable), cut the onions in fourths and place on bottom of pan.
Place roast on onions.
Cover with heavy duty foil. Bake at 300 for 7 hours. Remove and shred. Serve with BBQ sauce on rolls or by itself. Freezes great.
Pumpkin Delight

Mix together,
1 15 oz can solid packed pumpkin
1 cup sugar
1 t cinnamon
1/2 t Ginger
1/4 t nutmeg
1/8 t cloves
1/2 t salt
1 cup half n half
3 eggs

Pour mixture in a greased 13 x 9 pan. Sprinkle a yellow cake mix on top of the mixture.
Top with 1 cup chopped pecans.
Melt 1 1/2 sticks butter and pour on top of cake mix.

Bake at 350 degrees for 45-50 minutes. Cool and serve with whipped cream if you so desire.
Pumpkin Snickerdoodles - Okay- I am ready for Fall!
1 Cup Butter, 1 Cup White Sugar, 1/2 Cup Brown Sugar, 3/4 Cup Pumpkin Puree, 1 Large Egg, 2 1/2 t Vanilla, 3 Cups Flour, 1 t Baking Powder, 1 t Baking Soda, 3 t Cinnamon, 1 t Cream of Tartar, 1 t Salt, 1/4 t Nutmeg.
Cream together, first six ingredients. Add the dry ingredients. Chill for an hour. Roll into balls and and then roll in the cinnamon/sugar mixture. Bake at 350 for 10-12 minutes.
Cinnamon Sugar Mixture: 1 T Cinnamon, 3/4 Cup Sugar
Sopapilla Cheesecake
2 cans Pillsbury Crescent rolls
2-8oz Cream Cheese (room temperature)
2 cups Sugar
1/4 tsp. Vanilla extract
1 stick butter

Spray a 9 x 13 pan with cooking spray.
Unroll and press 1 can crescent rolls into the bottom of your baking dish, press the seams together.
In a separate bowl blend the cream cheese, 1 cup sugar and 1/4 tsp vanilla, spread over top of dough.
Unroll the second can of crescent rolls and place on top of the cream cheese mixture pressing seams together again.
Melt butter and stir in 1 cup sugar, pour over top layer of crescents.
Sprinkle cinnamon generously over the top.
Bake at 350 degrees for 30 minutes until bubbly and bottom crust is slightly brown.
Serve warm, but it is good hot or cold.
Strawberries Fruit Crisp-Pioneer Woman
Berry Mixture:
Mix 2 1/2 cups sliced strawberries with 1/3 cup sugar,
1 t vanilla and 1 heaping T cornstarch. Stir together/ set aside.
Crisp:
Mix together, 2 c flour, 2/3 c oats, 1/2 c sugar,1/2 c brown sugar, 1/2 c chopped pecans, and a dash of salt.
Add 1 1/2 sticks butter, cut into small pieces and mix till it resembles coarse crumbs.
Preheat oven to 350. Grease a 8 x 8 baking dish. Press half of the crisp mixture into the dish. Top with the berry mixture. Sprinkle the remaining half crisp on top.
Bake for 45 minutes. Let sit 10 min before serving. Serve warm or cold. I love mine cold. Add whipped cream if you wish!
Taco Cups
Line a greased muffin pan with wonton wrappers. Brown 1 lb. 96/4 ground beef with diced onion and taco seasoning. (I use my homemade seasoning and very little water). Fill each wrapper in the muffin pan with meat, top with cheese and bake at 350 for 10-12 minutes. Top with your favorite toppings! About to make myself! Crowd pleaser!
Tilapia

One of our very favorite meals - and believe me, it was hard for us to make a change to eat more FISH.
We now buy the large bag of Tilapia- individually wrapped.
For two of us we use 3 pieces of Tilapia, I rinse the thawed fish, pat dry. Mix together separately in a bowl, 1 t olive juice, 2 t lemon juice, garlic salt and pepper to taste. Line a baking pan with non stick foil, baste each side with mixture. Broil the bottom side first for 7 minutes, flip and broil the top for 2 minutes.
Turtle Brownies
(1) 14 oz pkg Caramels (unwrapped)
1/3 cup evaporated milk
Microwave for around 2.5 minutes, stirring every 1 minute.
In separate bowl,
mix 1 box German Chocolate cake mix,
3/4 cup melted butter,
1/3 cup evaporated milk together.
Add 1 cup chopped nuts.
Press 1/2 of the mixture in a greased 13 x 9 inch pan. Bake at 350 for 6 minutes.
Remove from oven and sprinkle a 12 oz bag of chocolate chips on top.
Pour caramel mixture evenly on top,
and crumble add'l cake mixture on top of caramels.
Bake at 350 for 15-20 minutes. Cool and cut in bars. Delish...
Vegetable Soup (Lorri's)
Brown 1 lb. 96/4 Lean Ground Beef. and 1 cup Pictsweet Onion mix (freezer section, great product). In a dutch oven, add beef, 2- 12oz cans tomato juice, 1- 15oz can diced tomatoes, 1 10 oz pkg frozen vegetable mix, 1/2 cup frozen corn, 2 medium potatoes diced, 1/4 cup Worcestershire sauce or a splash more, and salt and pepper to taste. Add 4-6 cups water. I like a thinner soup. Simmer till tender. We eat on this for days. EASY!
Saltine Cracker Tip: Preheat oven to 350. Place one sleeve of crackers in a cast iron skillet and heat for 10 minutes. Sooooooo good!
Watergate Salad
Watergate Salad

1 small box pistachio pudding
1 large can crushed pineapple- don't drain
1 9 oz container cool whip
1/2 cup chopped pecans
Mini marshmallows

Mix dry pudding with crushed pineapple. Fold in cool whip, nuts and mini marshmallows.
I just add as many marshmallows as I like, love them! Garnish as desired!